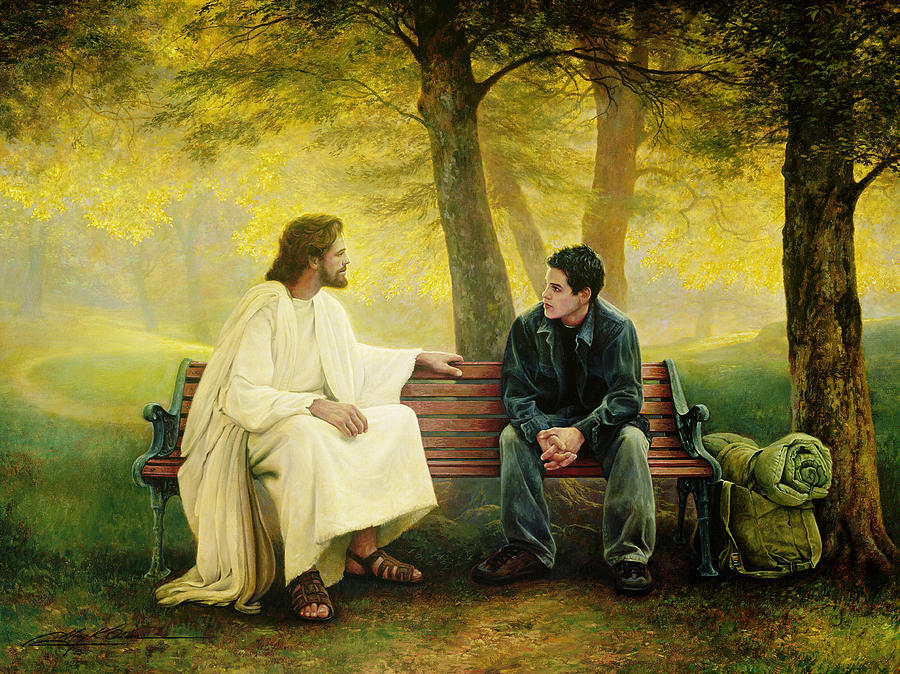 "Lost and Found"
Photo by Greg Olsen
October 14, 2014
so, first best thing this last week, AMY GOT CONFIRMED!!!!!!!
so now, her and danny will be working towards the temple! they are just amazing! they get cooler and cooler every time we meet with them! well, our mission, has a new thing we are implementing called the rescue.
the doctrine behind it, is the parable of the lost sheep from christ. as amazing as it is to bring more sheep to christ, there are those that stray from his fold. there are alot! and the call of a missionary is not to find not members. it is "to help others to come unto christ" it is not just non members but anyone who might have strayed from christ's fold. well, some miracles that Elder Park and I have found this week, is some really awesome less active members, who with a little bit of work, will verry soon be coming back to church. and there is a very true saying that says, where there's less actives rescued, there are more baptisms!
so for the first time in my life i tried sushi.
not the greatest, but not horrible either though i'm not sure i would willingly eat it again. haha
well the scoops is gonna be a little short this week, but i really love you guys!
talk to you next week!
Elder Wardell
Photo
there's only one, but it's precious and self explanatory.
Note from Mom: Elder Wardell refers to those that have "strayed from Christ's fold"... You can read the Savior's teaching on this principle as recorded in the Book of Luke Chapter 15: 4-6..... Luke records this Parable, and it is often referred to as the Parable of the Lost Sheep.....
4

What man of you, having an hundred sheep, if he lose one of them, doth not leave the ninety and nine in the wilderness, and go after that which is lost, until he find it?